Industry Recognitions
Through its all-digital manufacturing operations, New Era Publications works with many professionals across the European publishing industry, partnering with some of the world's foremost information technology, printing and manufacturing firms to achieve the highest quality and quantity of production. As a result of such teamwork, New Era has received official recognitions from the following companies: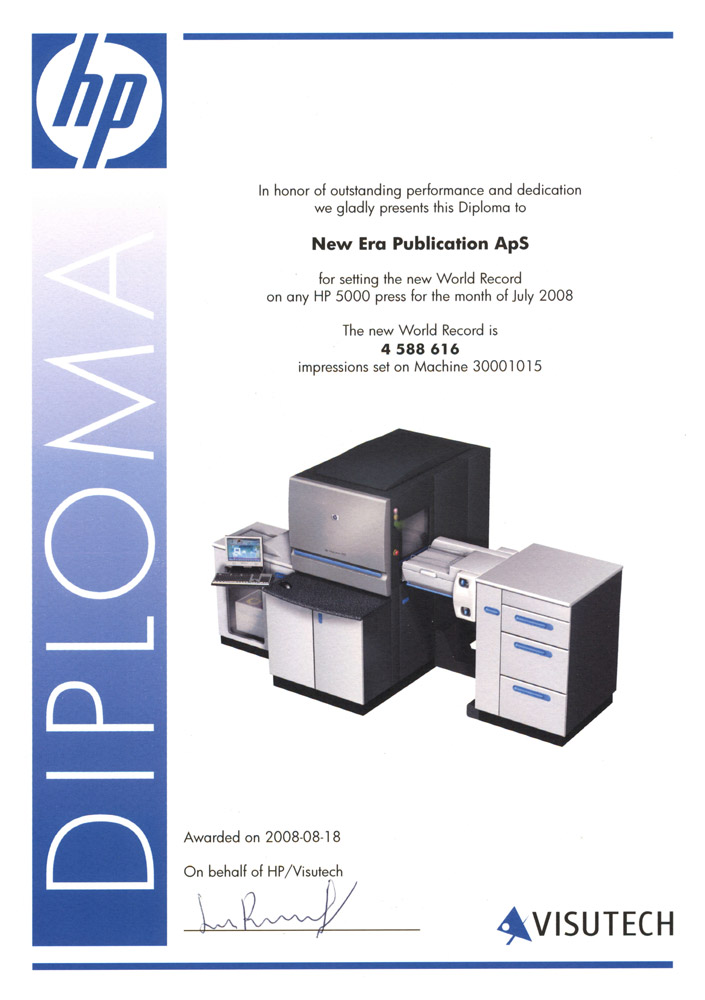 Hewlett Packard, also known as HP, is a multinational American company founded in 1935, and one of the world's largest providers of information technology equipment and applications solutions. HP specializes in developing and manufacturing all forms of digital hardware, including a diverse range of digital printers and imaging products. Records are maintained throughout Europe and the world for the number of impressions produced on a given printing machine, and customers exceeding the world record are acknowledged by both Hewlett Packard and its distributor, Visutech, with a diploma honoring the achievement.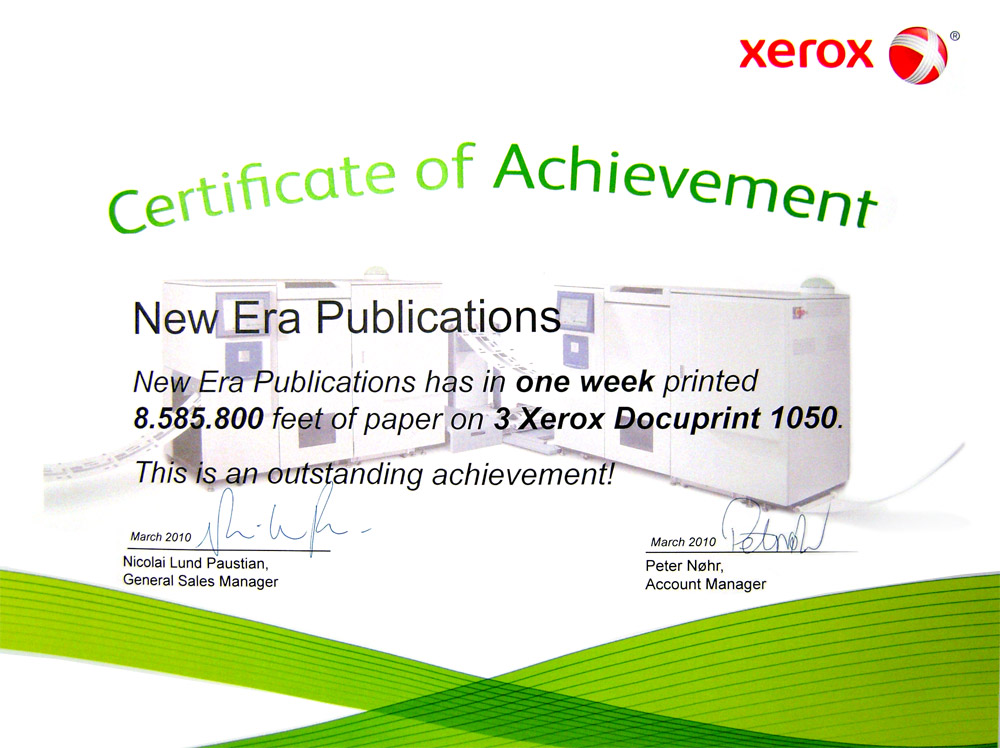 Founded in 1906 in Rochester, New York, Xerox Corporation is a Fortune 500 global document management company manufacturing and providing a full range of digital production printing presses. New Era Publications employs the Xerox Docuprint 1050 continuous feed printing system for its black and white printing production. Xerox acknowledges its top producing customers with certificates of achievement when milestones are accomplished on Xerox equipment.